Joining Reina and Christina today are Jenni Brown and Sophie Davies, from Prim'd Marketing. The duo are chatting about brand narratives and why your business should have one. The duo dive right in, chatting about their business and how they work together. Together, the group discusses defining and re-defining your brand messaging and how others can help you. Jenni and Sophie share the four ways that a business can find a unique value proposition: customer niche, brand packaging, your style or personality, and price.
Main Takeaways:
What their signature product, the Brand Plan, is [0:02:46]
How to find your unique value proposition [0:04:51]
Why to define your brand values [0:08:11]
What are transitional points to re-brand or redefining brand messaging [0:13:36]
Why you need to be really intentional about curating content [0:16:45]
How to figure out your methodology + asking customers for feedback [0:22:42]
Why processes + pricing can go hand-in-hand [0:27:49]
How to give your clients a great experience [0:32:21]
What working with a partner can look like [0:39:05]
Bio:
Sophie Davies is the co-founder and resident social media and content strategist at Prim'd Marketing. Sophie has worked with an international portfolio of clients in the fashion industry, ranging from Lacoste and Calvin Klein to independent designers, as well as consulting with brands in the lifestyle, wedding, parenting and publishing industries on their social media marketing. You can connect with her on Linkedin, Instagram or Twitter.
Jenni Brown has a skillful eye for writing and design and a love helping clients discover who they are and how they're different through words and visuals. At Prim'd Marketing, she's the resident branding and web strategist — she guides clients through identifying the best pieces of their experience, personality, and style to form a cohesive and authentic brand. She's an end-to-end story teller; she has sharp skills in design coupled with an MFA in Writing from the University of San Francisco. She has 7+ years of marketing experience with clients ranging from Fortune 500 such as Pepsi and Taco Bell to small businesses and personal brands. Since moving to the Bay Area from Los Angeles, she's worked with startups as well as in the publishing and lifestyle industries. When she isn't creating beautiful marketing and brand strategies through The Brand Plan for Prim'd clients, she writes and designs for Prim'd. Connect with her on Twitter, LinkedIn, or Instagram.
Prim'd Marketing helps businesses and personal brands look and sound like the best versions of themselves through a brand positioning and content marketing program called 'The Brand Plan'. The foundation and guiding light to any subsequent branding, website and content marketing.
Social Handles:
Prim'd Marketing
Sophie
Jenni
Do you love what you've heard? Add this graphic to your Insta Story!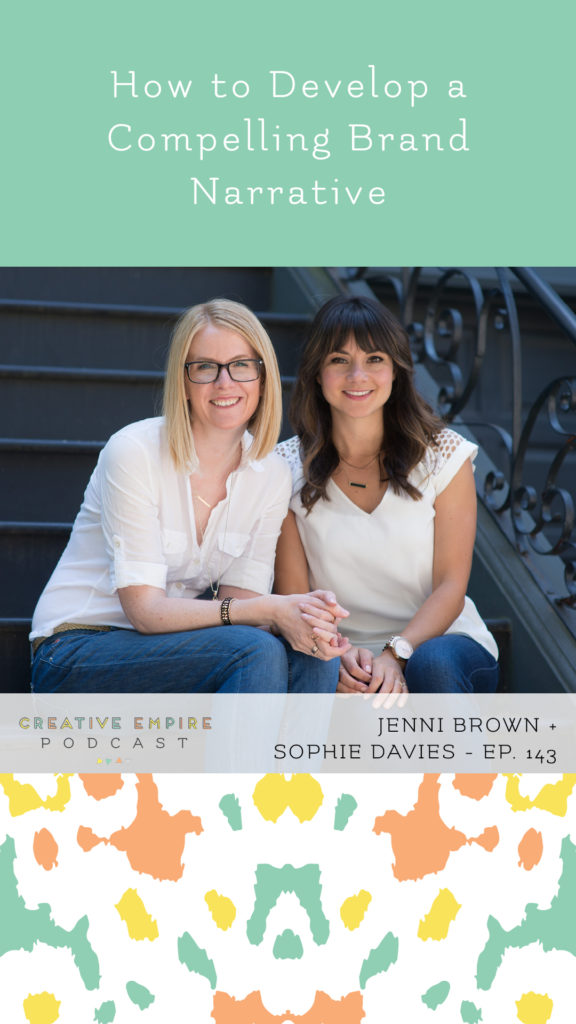 Do you love what you've heard? Add this graphic to your Insta Story!
Add this graphic to your Insta Story!