Reina and Christina are joined today by Haley Burkhead of Market Beautifully. Haley is a Marketing Strategist and she helps entrepreneurs map out where their marketing can take them. As we dive into the episode, Haley jumps in to talk about how sytems and processes can be the foundation of your business. She shares how Asana can help with projects and the flow should look like this: evaluation, projects and brain dump, then due dates, then action. The trio chat about what a "normal" day looks like for Haley and she shares that ConvertKit should be the first automation tool to start with. Lastly, Haley chats about what projects are next for her and how to stay productive as a business owner.
Main Takeaways:
How strategy + systems can become the foundation of your business [0:03:29]
What some productivity tips are + hacks for Asana [0:05:17]
Why to be consistent with Asana or Trello [0:14:21]
What a normal day looks like for her + being an extrovert [0:16:25]
How automation makes her business easier [0:19:55]
What systems to start with for automation [0:22:01]
Why you need to listen to your audience [0:25:03]
What the new "90-day profit lounge" will be + writing a book [0:30:30]
How she stays productive [0:33:42]
Bio:
I'm Haley, a marketing stylist that works with lady entrepreneurs through my programs and services so that they can create sales on autopilot through authentic marketing strategies. I have been in the entrepreneur realm for 6 years now and recently founded Market Beautifully two years ago which people also associate with the Market Beautifully podcast I host every Monday. We focus on conversion, strategy, and scaling the beautiful business every lady has poured their heart and soul into.
Social Handles: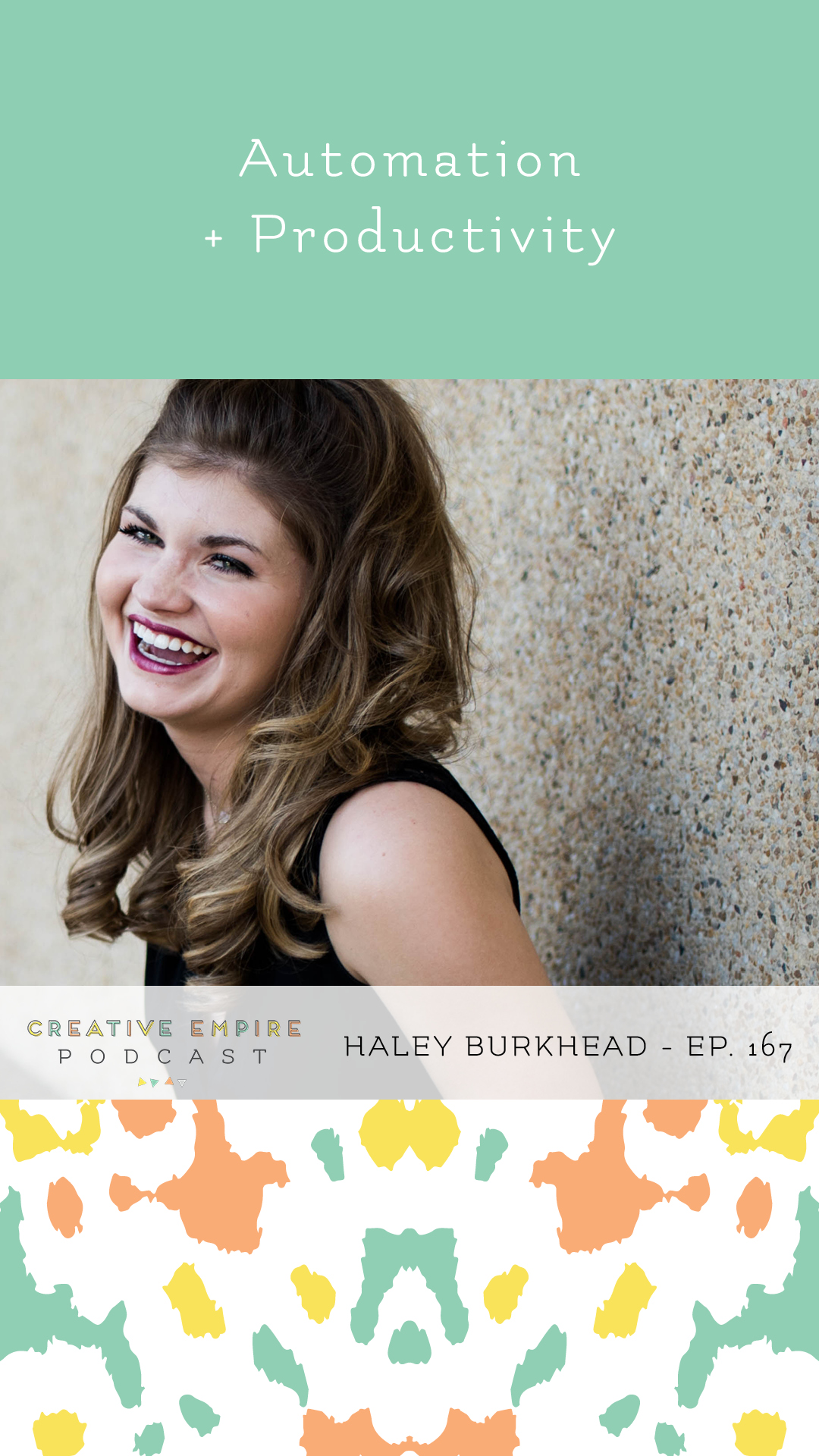 Do you love what you've heard?
Add this graphic to your Insta Story!