Reina and Christian are joined today by Abby Lou Walker who is the CEO of Vivian Lou Incorporated. The episode starts by us diving into Abby's journey into how she got to where she is and we learn more about the business she runs. She talks about keeping momentum in business and how persistence has kept her going throughout many business hurdles. The trio talk about the emotional experiences of being a business owner and Abby shares how she continues to move forward. Lastly, the trio discuss mindset, coaches, and giving back in your business.
Main Takeaways:
What is Vivian Lou + how it was founded [0:01:22]
How she has kept momentum going + persistence [0:13:24]
What it is like to be on television [0:19:46]
What her emotional experience has looked like [0:21:14]
What does managing a 3 million dollar business look like [0:22:47]
Why mindset is important in business [0:26:23]
How to keep track of your highlight reel + insecurities [0:30:08]
What having coaches have looked like [0:32:10]
Why she gives back in her business [0:38:40]
Bio:
Abby Lou Walker is the CEO of Vivian Lou Inc., a multi-million dollar company that markets and sells shoe insoles that empower women to wear high heels without pain. Walker started the company in 2014 as a "hobby" while working a full-time job and raising two children. Two years later, she ditched her day job to focus on her business. As part of her mission to support women in pursuit of their dreams, she donates a portion of every sale to organizations that support disadvantaged women. Prior to starting her own company, Abby served in a variety of executive roles for various companies ranging from Fortune 500 companies to private-equity owned firms. She received her Master's degree in Business Communication from DePaul University, and her Bachelor's degree in English-Journalism from Miami University. Abby currently resides in Mequon, Wisconsin with her husband and two elementary-school aged kiddos. Find Vivian Lou insoles at www.vivianlou.com and follow Abby at www.abbylouwalker.com.
Social Handles:
Vivian Lou Website
Abigail Walker LinkedIn
Vivian Lou Facebook
Vivian Lou Instagram
Vivian Lou Twitter
Strap on a Pair Book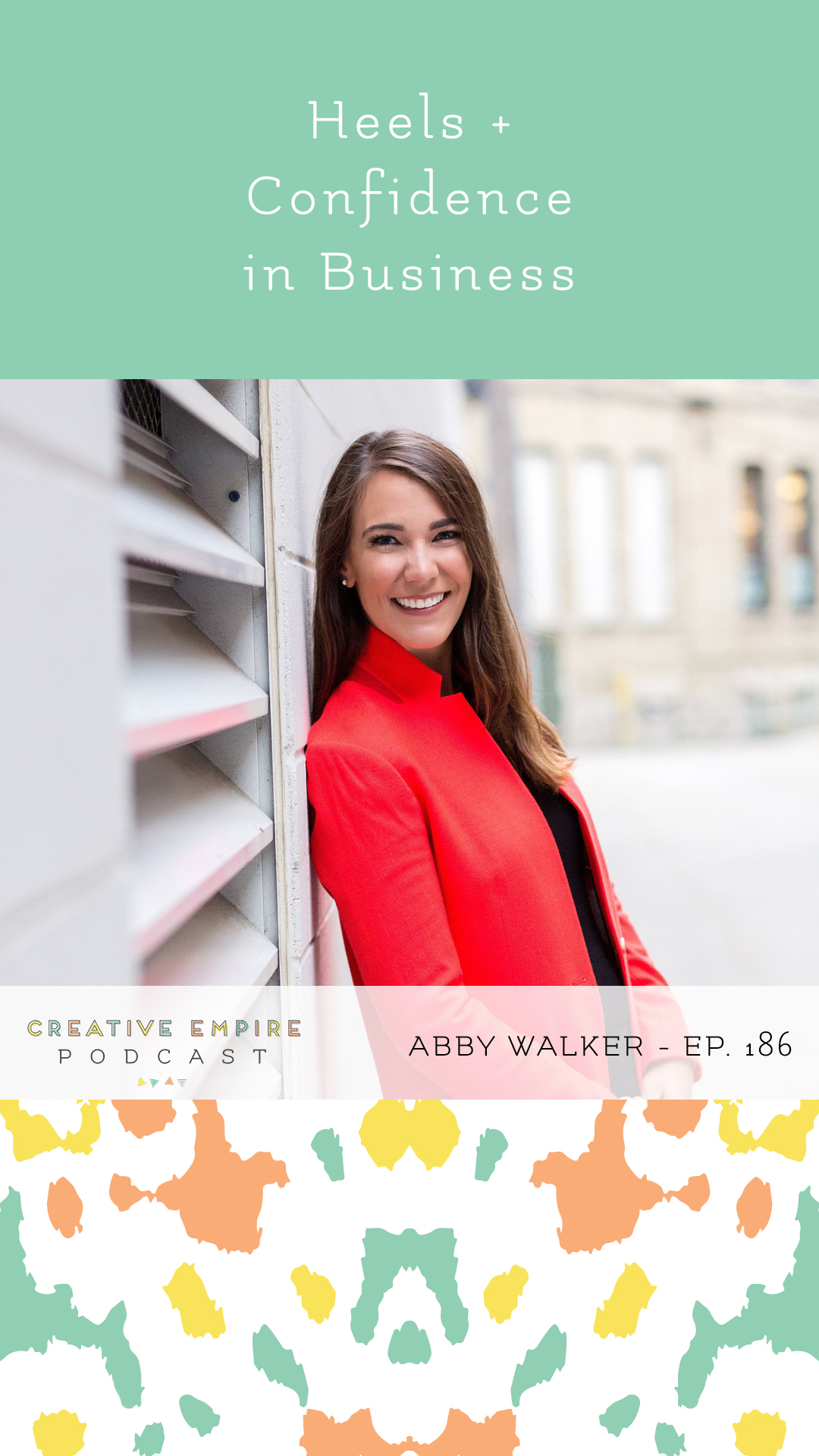 Do you love what you've heard?
Add this graphic to your Insta Story!