Reina and Christina are joined today by Becca Courtice of The Happy Ever Crafter. Becca is modern calligrapher, doer and teacher based on Ottawa, Canada but has been traveling quite a bit recently. The trio start the episode by listening to Becca explain how she has created a Facebook community with her "Show Me Your Drills" challenge. She shares the struggles she has seen her community face and how pricing and community should go together. Becca shares about her love of teaching, plus what partnerships and affiliates look like for her business. Lastly, the trio discuss why you should be doing, rather than worrying about perfection.
Main Takeaways:
How she has created a community + travelling to them [0:01:53]
How the Show Me Your Drills challenge has transformed [0:05:39]
What struggles she has seen with her audience [0:12:28]
Why pricing + community go together [0:13:59]
How to create a community as a calligrapher [0:20:07]
What Becca's favorite teaching moments [0:21:28]
What her partnerships + sponsorship's + affiliates have looked like [0:29:05]
Why you should focus on doing vs. perfection [0:39:34]
Bio:
Becca is a modern calligraphy "do-er" and teacher based out of Ottawa, Canada. Becca focuses largely on teaching calligraphy – both in person and online. She has created a huge community of aspiring calligraphers around a free, online calligraphy course/challenge called ShowMeYourDrills, where students learn the basics of calligraphy in a simple, step-by-step process from the ground up. If you're thinking of picking up calligraphy in a simple, fun and stress-free way- Becca aims to help you do just that. But beware... if "Dad jokes" and terrible puns aren't your jam, you may want to find a different place to learn!
Social Handles: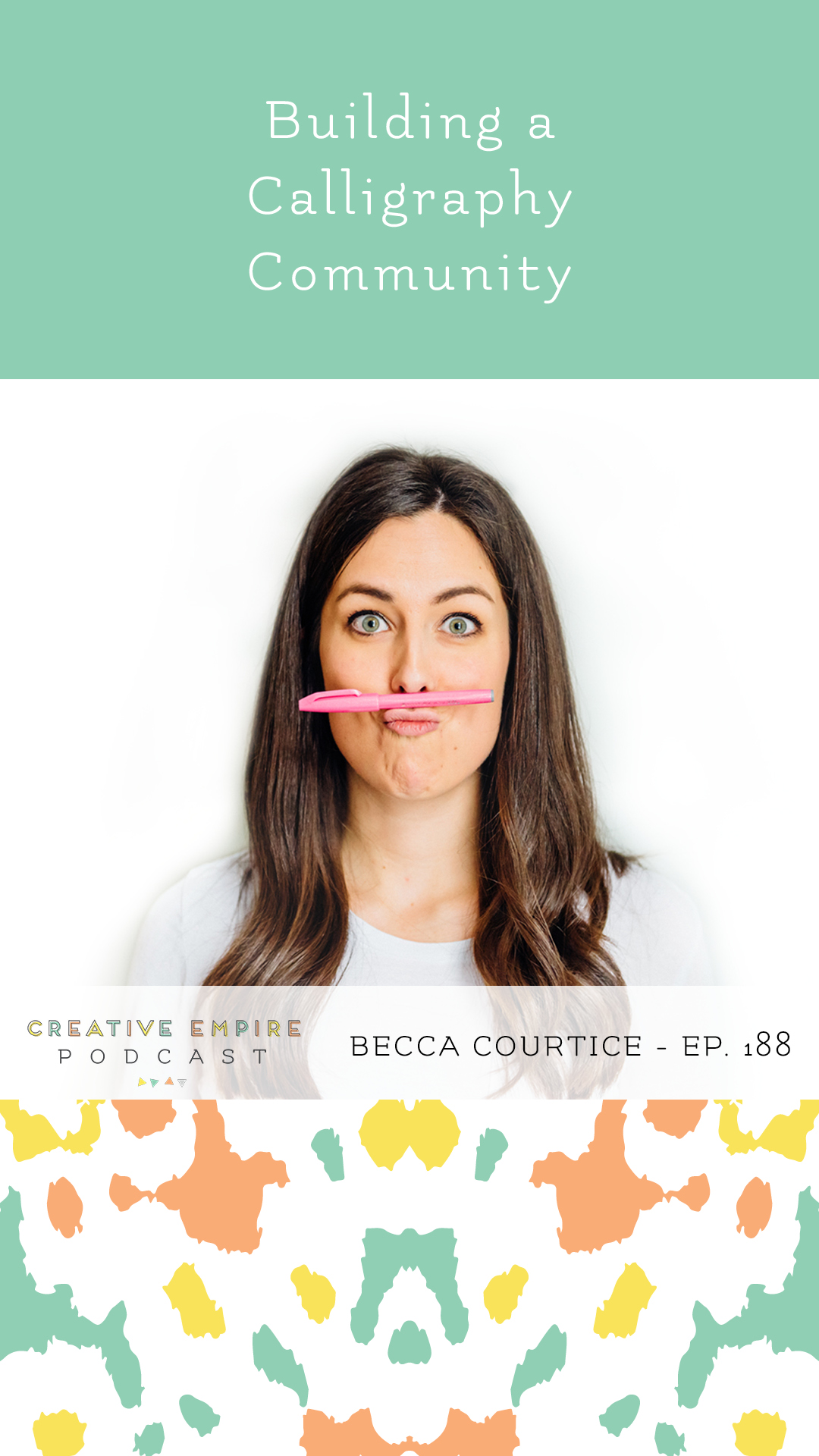 Do you love what you've heard?
Add this graphic to your Insta Story!