Today, Reina and Christina and they're jamming about catching up, both about their lives and what's been going on behind the scenes for their businesses. They are also talking about traveling, which they've both done a lot of, and they're going to be also talking about behind the scenes in terms of when things go as well as they had hoped or it's not going as they had expected. Listen below to hear a little bit more about where they both are in their businesses and the changes they are implementing.
Main Takeaways:
Where Christina is [0:01:11]
What moving has been like for Reina [0:02:02]
What business looks like for Christina [0:03:47]
What Reina is looking forward to this year [0:12:03]
How to manage expectations [0:14:38]
What seasons versus shifting hours [0:16:28]
How shifting your business model can work [0:20:46]
How to start setting boundaries [0:23:42]
What Christina's creative empire looks like [0:25:45]
What Reina's creative empire looks like [0:26:43]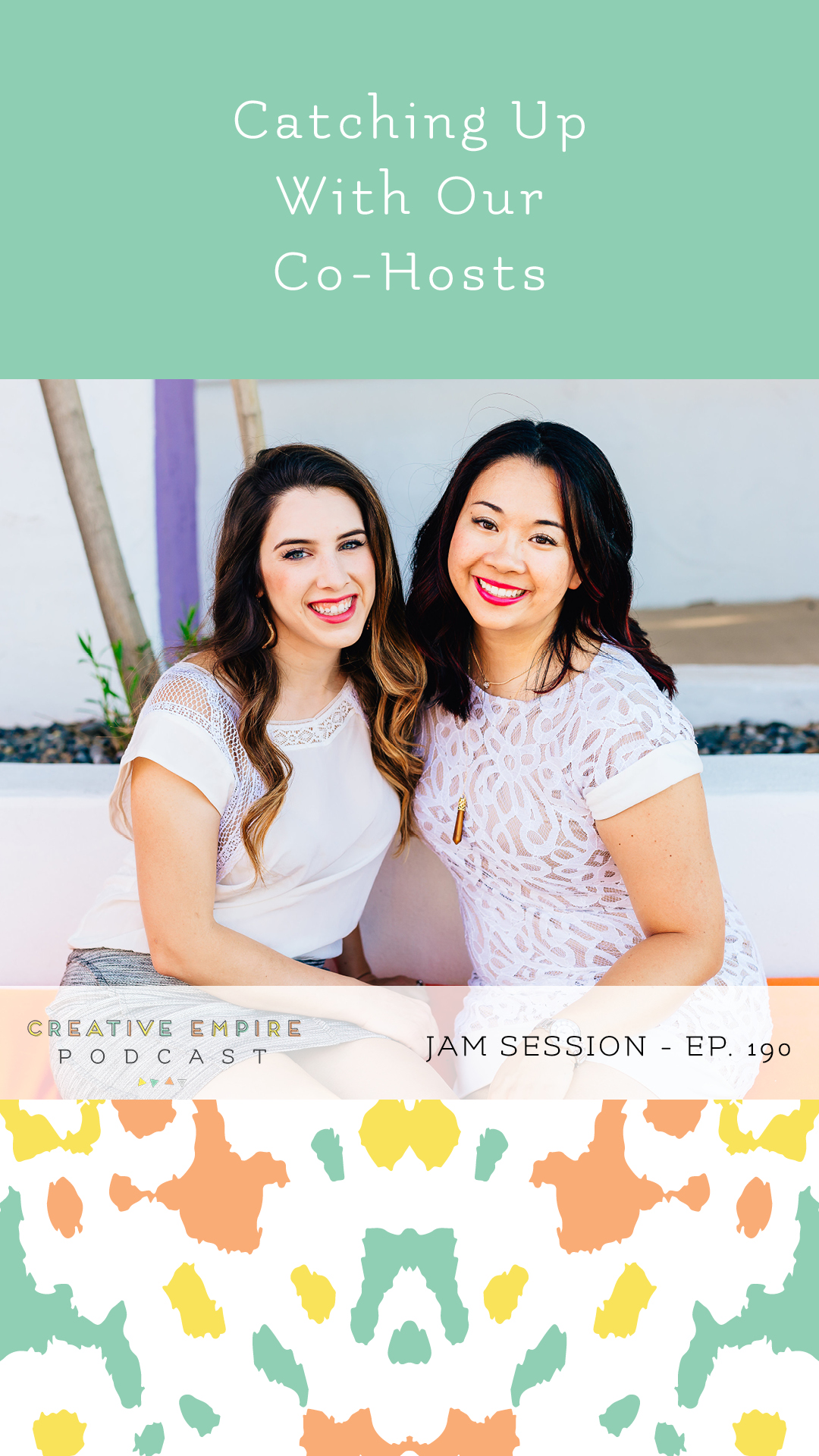 Do you love what you've heard?
Add this graphic to your Insta Story!