Today, Reina and Christina are back for episode 200! The duo are are so honored to have been in your ears for this long and this many episodes and they are really excited to jam about the things that They've learned through having this podcast, the things that they have seen in the industry and what they anticipate, the projections that they have for Creative Empire and the creative community at large.
Main Takeaways:
The story behind Creative Empire Podcast [0:01:33]
Why Reina was scared of starting the podcast [0:06:57]
How the podcast has influenced the duo in their businesses [0:11:51]
What type of brand to build [0:13:40]
How having the podcast has helped them become better guests [0:15:13]
What changes in the industry have looked like [0:15:43]
What sustainability in business can look like [0:18:46]
Why you just need to start somewhere [0:23:21]
What they have learned personally [0:26:00]
Where is the Creative Industry headed [0:39:59]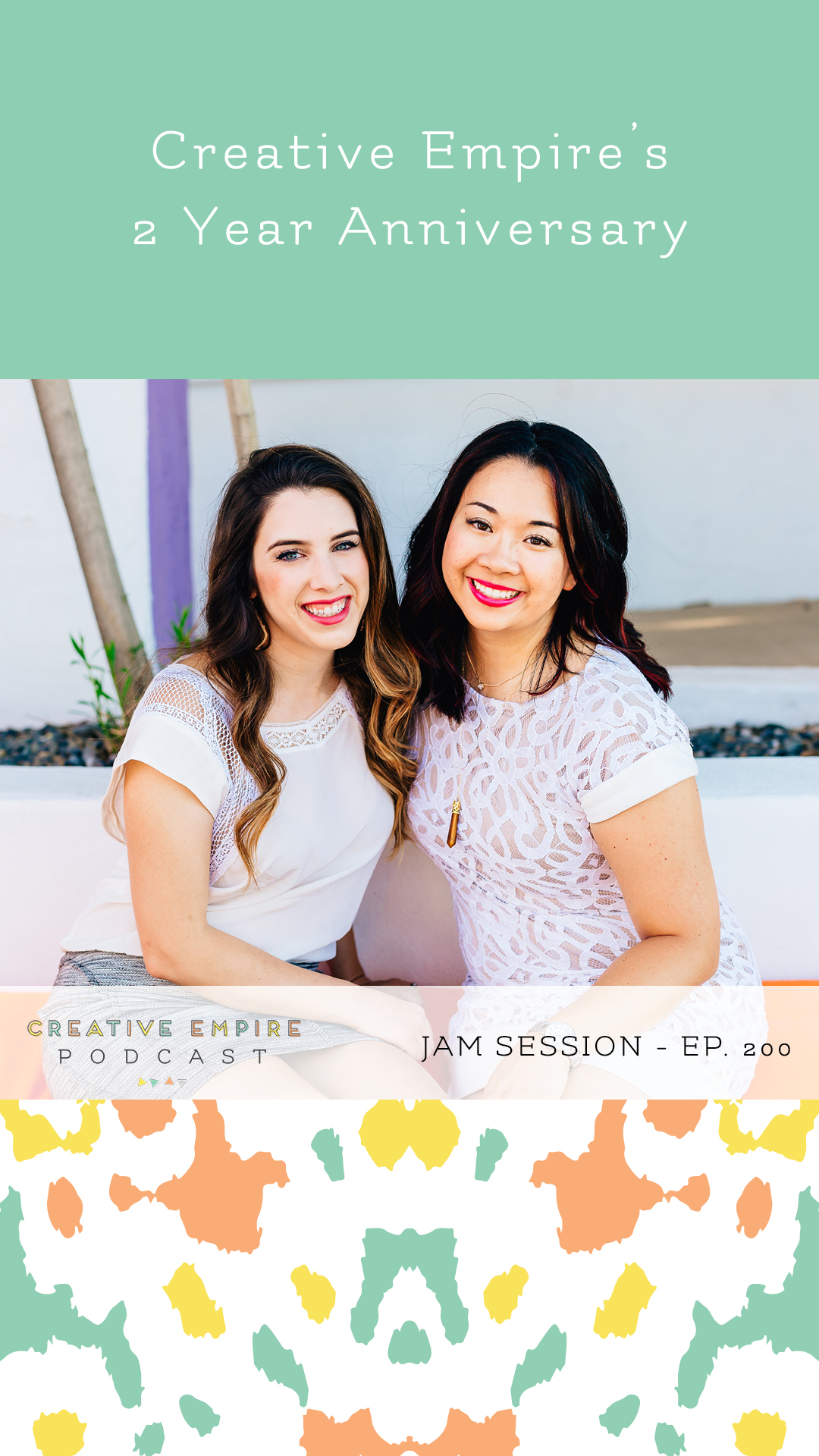 Do you love what you've heard?
Add this graphic to your Insta Story!