Reina and Christina are joined today by Aleia Walker who is all things freelance. She is a freelance mentor, a web developer, and she helps creatives quit their day jobs. At the beginning of the episode, we learn how Aleia has became a freelancer and what strategic pricing is. The trio then jump into chatting about growing out of your clients and having confidence in yourself and your boundaries as a freelancer. Aleia shares with us what her strategies are to build trust with potential clients and how she creates her packages in HoneyBook. At the end of the episode we learn about some common freelance challenges and how to combat them.
Main Takeaways:
How Aleia became a freelancer [0:01:21]
What strategic pricing is + where to start [0:02:37]
What growing out of your clients look like + mindset [0:04:30]
How to have confidence in your own boundaries as a freelancer [0:06:35]
How to build trust with your future clients [0:09:08]
What creating the perfect package looks like [0:12:08]
When you should take a side-hustle full time [0:15:35]
What some common freelance challenges are [0:17:26]
How to choose which side-hustle to pursue [0:21:03]
Bio:
Aleia Walker is a freelance mentor and web developer helping creatives quit their day jobs to build the careers of their daydreams. A few years ago, she was an unhappy corporate drone and started looking for skills that would make her more attractive so she could quit her 9 to 5 for full-time creative work. Learning the new skills was only half the battle. It wasn't until she figured out the backend of her business - like how to how to find resources for all the legal bits and how to price her services - that she built her freelance business up enough for her to walk away from corporate life. Now when she's not teaching others in her situation how to code at Skillcrush, she's helping creatives navigate the backend of their businesses so they can hand in their two week notices and live their daydreams! Freebie: Want to know the secret to quitting your day job for full time creative work? Pricing your services to pay your bills and not just feed your Starbucks habit. If you ready to figure out the key to pricing your services join my 5 Day challenge 'Pricing Packages as a Creative'. More details here!
Social Handles: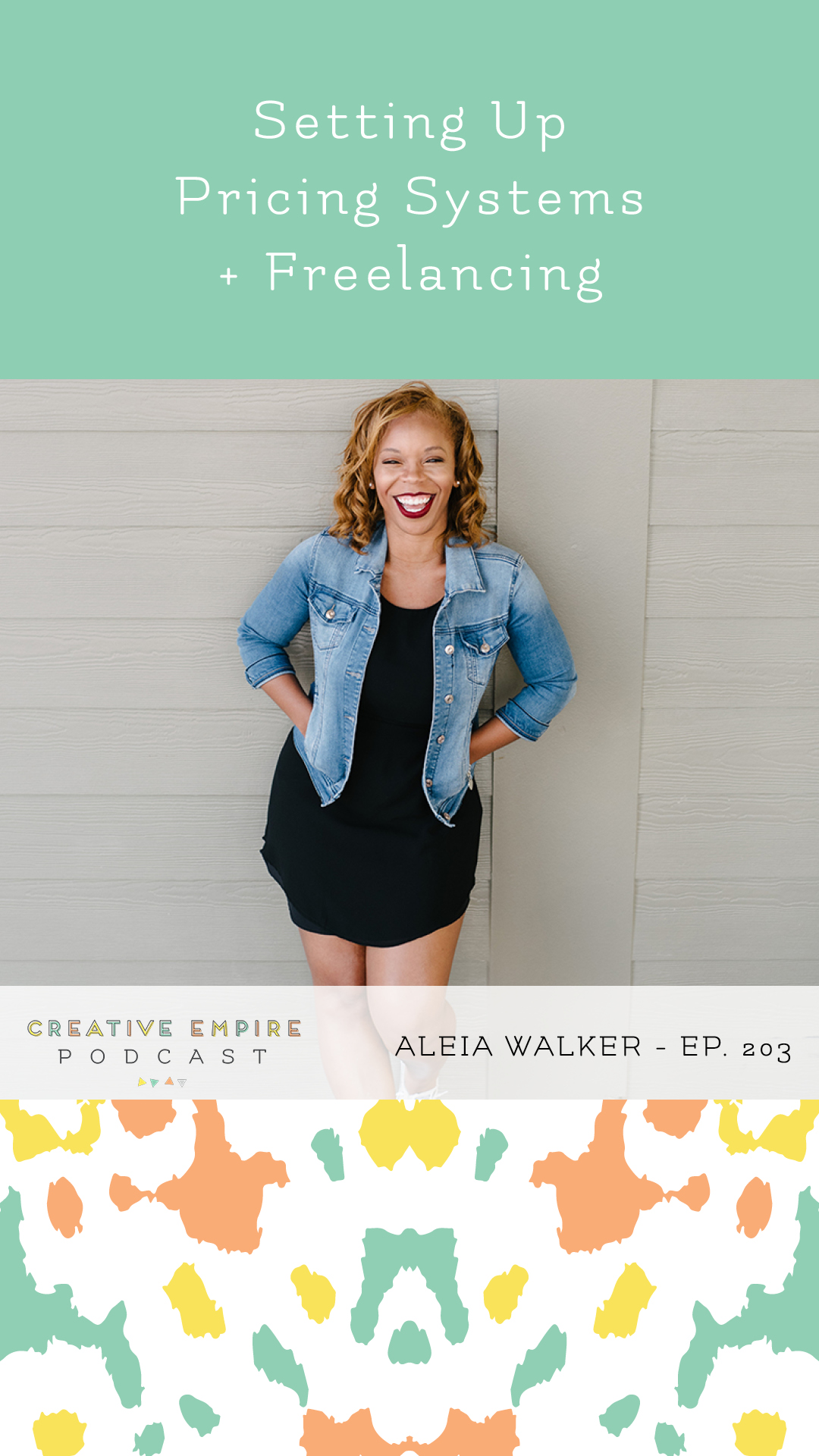 Do you love what you've heard?
Add this graphic to your Insta Story!