Reina and Christina are joined today by Jaime Schmidt, the founder of Schmidt's Naturals. At the beginning, Jaime dives into the story about how Schmidt's was founded and how it has grown to so much more than what she had imagined. She talks about what has st her company apart and how creating a culture around your brand is beneficial. One thing that Schmidt's has done, is made their products accessible so that everyone can have access, so they rarely say no to a retailer. Towards the middle of the episode, the trio chat about self-care and what that looks like for different people. Lastly, Jaime shares about the struggles of being a physical product based business and how they managed scaling.
Main Takeaways:
How Schmidt's Naturals started [0:01:49]
What set their company apart [0:06:42]
How to create a culture around your brand [0:08:46]
What Schmidt's has done to make products accessible [0:09:46]
How to manage self-care [0:14:48]
What some of the hardest part of building a physical product business [0:18:24]
What the beginning of Schmidt's looked like [0:19:49]
How they managed scaling [0:24:03]
What Jaime does to absorb wins [0:28:56]
Bio:
Jaime Schmidt is an entrepreneur and Maker's Movement icon. As the founder of Schmidt's Naturals, Jaime has been changing the way people think about natural products since 2010. Known for leveraging consumer engagement to drive product development and cultivate brand loyalists, Schmidt seized the opportunity to create an innovative version of natural deodorant and turned it into an empire. Jaime's unique brand of leadership has inspired her crusade into naturals, helping Schmidt's land a top-15 spot on Entrepreneur Magazine's list of the "Best Entrepreneurial Companies in America" in 2017. She was also named PNW Entrepreneur of the Year by Ernst & Young the same year and recognized by Goldman Sachs as one of "100 Most Intriguing Entrepreneurs." Jaime continues to combine her powerful vision for trends and drive for innovation while guiding her brand's growth into new product categories and consumer experiences.
Social Handles: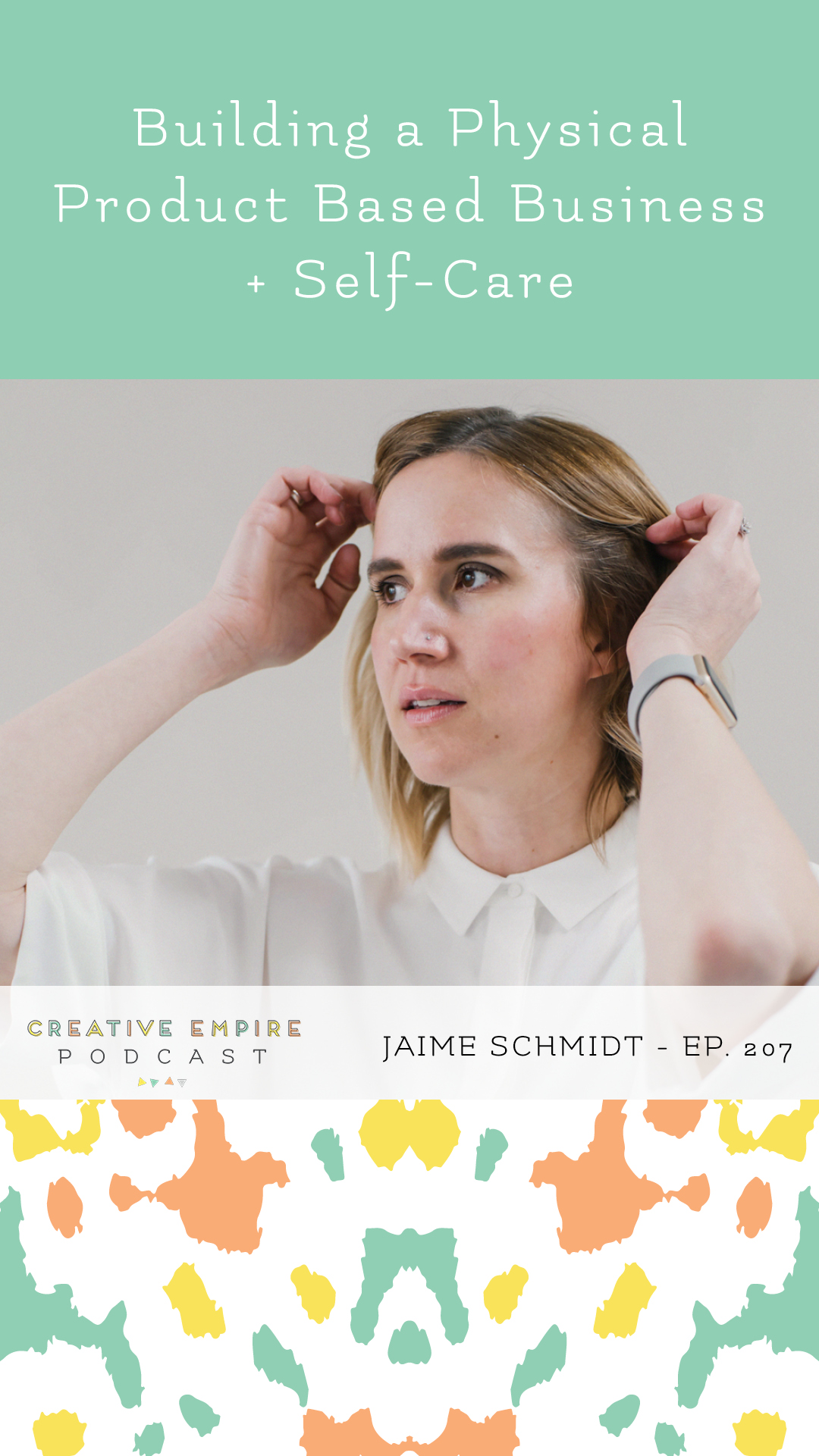 Do you love what you've heard?
Add this graphic to your Insta Story!