Reina and Christina are joined today by Nicole Miyuki Santo, who is a freelance artist, graphic designer, teacher and now published author. We are so excited to talk to her about her book By Hand, which if you guys have not picked up a copy of this yet, it is the most gorgeous thing you have ever seen. Nicole started in the modern calligraphy scene fairly early and at the beginning of this episode we hear how that happened. Nicole shares about her book and what the creative process looked like for it, behind the scenes. She gets really vulnerable and talks about how the journey has made her have feelings that may not have always felt good, but also shares the exciting moments along the way. Towards the end of the episode, the trio discuss what happiness can look like in business and how that can differ for everyone.
Main Takeaways:
How she got started in modern calligraphy scene in 2015 [0:01:54]
Why she wrote a book + what the creative process looked like [0:04:40]
What encouragement she has for people to try handlettering [0:10:27]
What some exciting moments were along the book writing journey [0:13:03]
Why feelings can process after projects [0:21:21]
What having a different scale of success looks like [0:30:31]
What some happy things that are happening for her [0:36:04]
Bio:
Nicole Miyuki Santo is a freelance artist, graphic designer, teacher, and published author. Since 2015, she has taught in-person hand-lettering workshops empowering her students to tap into their creativity and develop their own unique voice. She is a kind spirit and truly believes that everyone, kids and adults both, can enjoy using their own two hands to create. Her work has been featured in numerous publications, including Martha Stewart Magazine, and she is the author of By Hand: The Art of Modern Lettering. Nicole lives in Los Angeles, California. Visit her online at nicolemiyuki.com and on Instagram @nicolemiyuki.
Social Handles: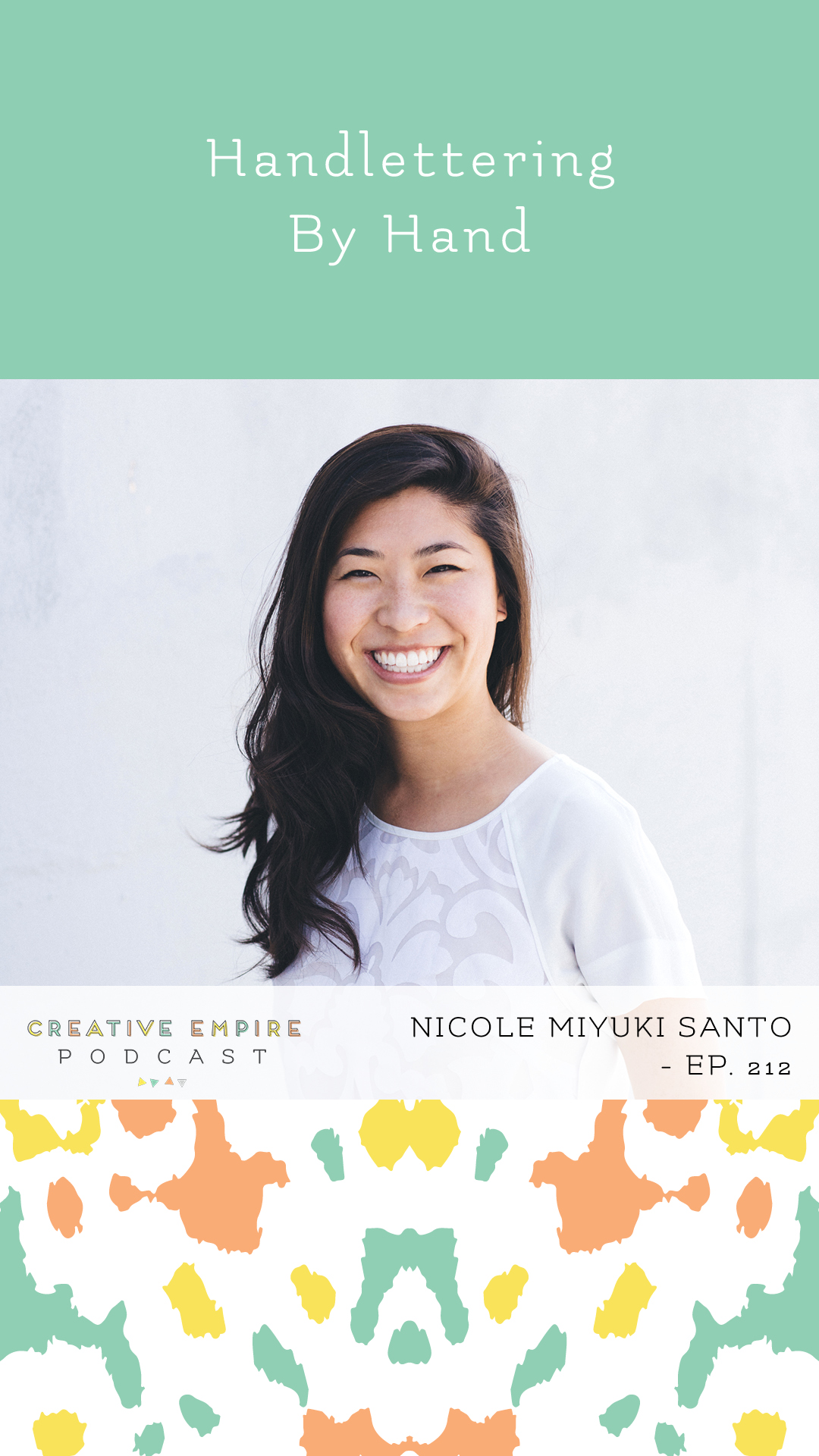 Do you love what you've heard?
Add this graphic to your Insta Story!