Today Reina and Christina are talking with Terra Dawn who is the owner of the Uncork Your Dork website and membership site. At the beginning of the episode, we hear about how Terra created Uncork Your Dork and what caused her to create a membership site. We learn all about recurring revenue and why it can be an important stabilizer in your businesses income. Terra shares ideas of types of recurring revenue and how tech ties into it. Lastly, the trio talk all about membership sites and learn the best sites Terra has seen work.
Main Takeaways:
How Uncork Your Dork got started [0:01:36]
Why recurring revenue is important + what recurring revenue is [0:03:23]
What some examples of recurring revenue is [0:08:30]
What putting something out into the world like this is like [0:11:51]
How tech + complex tech ties in [0:13:12]
Why recurring revenue through membership sites is the best [0:20:59]
What churn is + how to combat it [0:24:01]
What some membership sites Terra has seen work [0:28:14]
Bio:
Terra Dawn is the owner, operator and head dork over at the UncorkYourDork website! In addition to publishing frequent articles to the blog, she runs the Wham! Bam! Business Plan membership site to help show budding entrepreneurs the SIMPLE path to creating a dependable and recurring revenue in their small business. Whether memberships are up your alley or something slightly more simple...like paid newsletters or masterminds, Terra is dedicated to helping business owners leave the launch to launch mentality behind them.
Social Handles: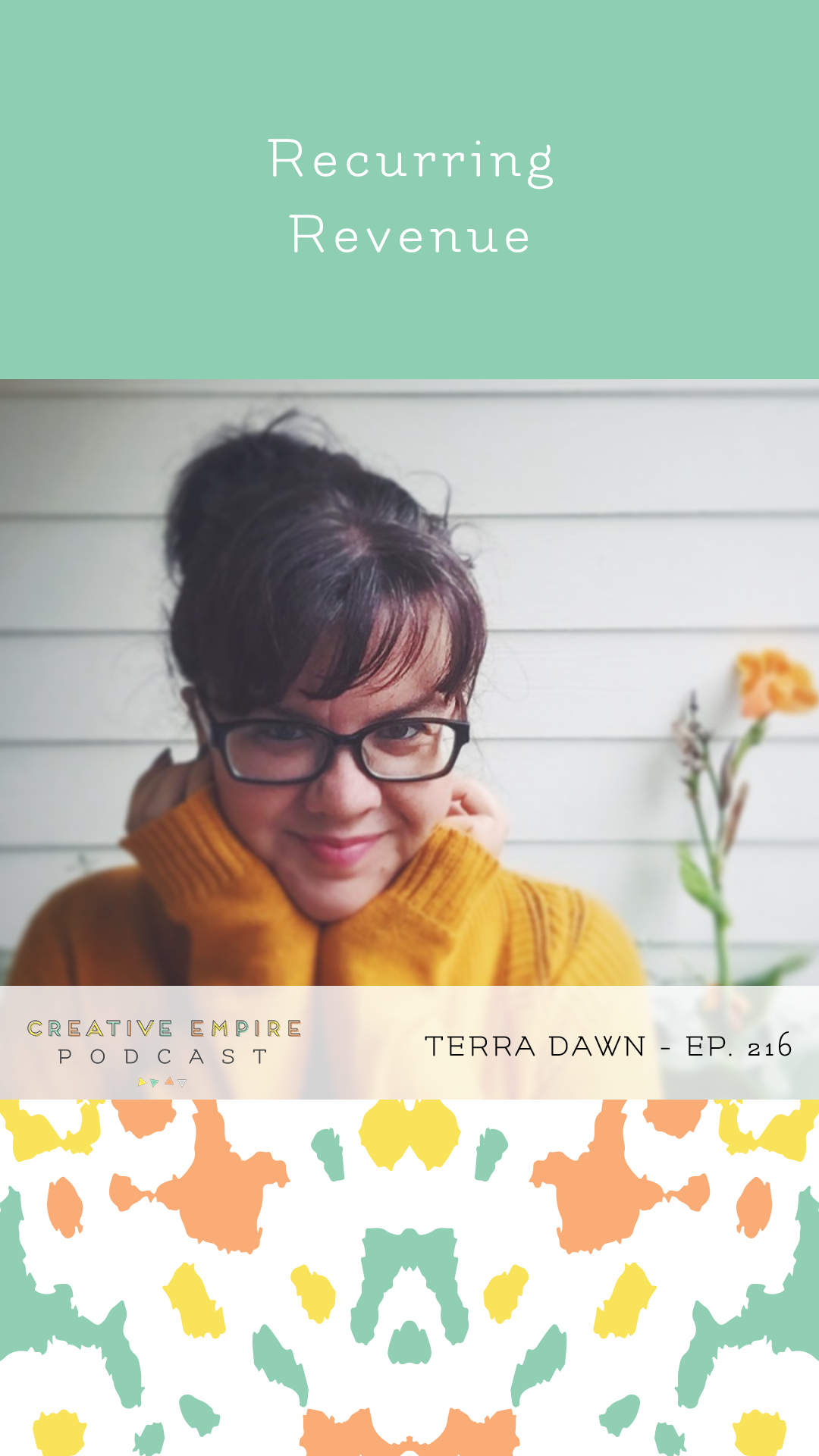 Do you love what you've heard?
Add this graphic to your Insta Story!