Christina and Reina are talking today with Britt Rohr of Swell Press, Swell Press is a boutique design and letter press company inspired by everything southern California. At the beginning of the episode, Britt shares how she got started with Swell Press and explains all about what letterpressing is! She explains how she makes sure to stand out in her industry, by staying in her own lane and using nature to influence her work. The trio discuss the hustle mentality and we hear how Britt balances hustle with time to herself. Lastly, they discuss spending your time on things that you should be and how to hire out effectively.
Main Takeaways:
How Britt got started with Swell Press + how growth happened [0:01:21]
What switching to a full time business + what a letter press is [0:03:49]
How to stand out in your industry [0:15:07]
What staying true to your own style looks like [0:21:01]
How to combat the hustle mentality [0:25:44]
How to figure out where to spend your time + hiring out [0:29:59]
Bio:
Founded by letterpress maven Britt Rohr in 2014, Swell Press is a boutique design and letterpress company inspired by the salt water, Strand, sunsets, and palm trees of Southern California. From one-of-a-kind wedding and event invitation suites to sleek and sophisticated stationery and business cards, every single paper product that leaves Swell Press' studio doors is a true, intricate and original work of art, featuring signature Swell Press designs like ombré and neon edge painting, hand- painted water color borders, and custom dip dye. Under Britt's masterful creative direction, Swell Press's letterpress creations are an artfully crafted, individualized adventure from start to finish.
Social Handles: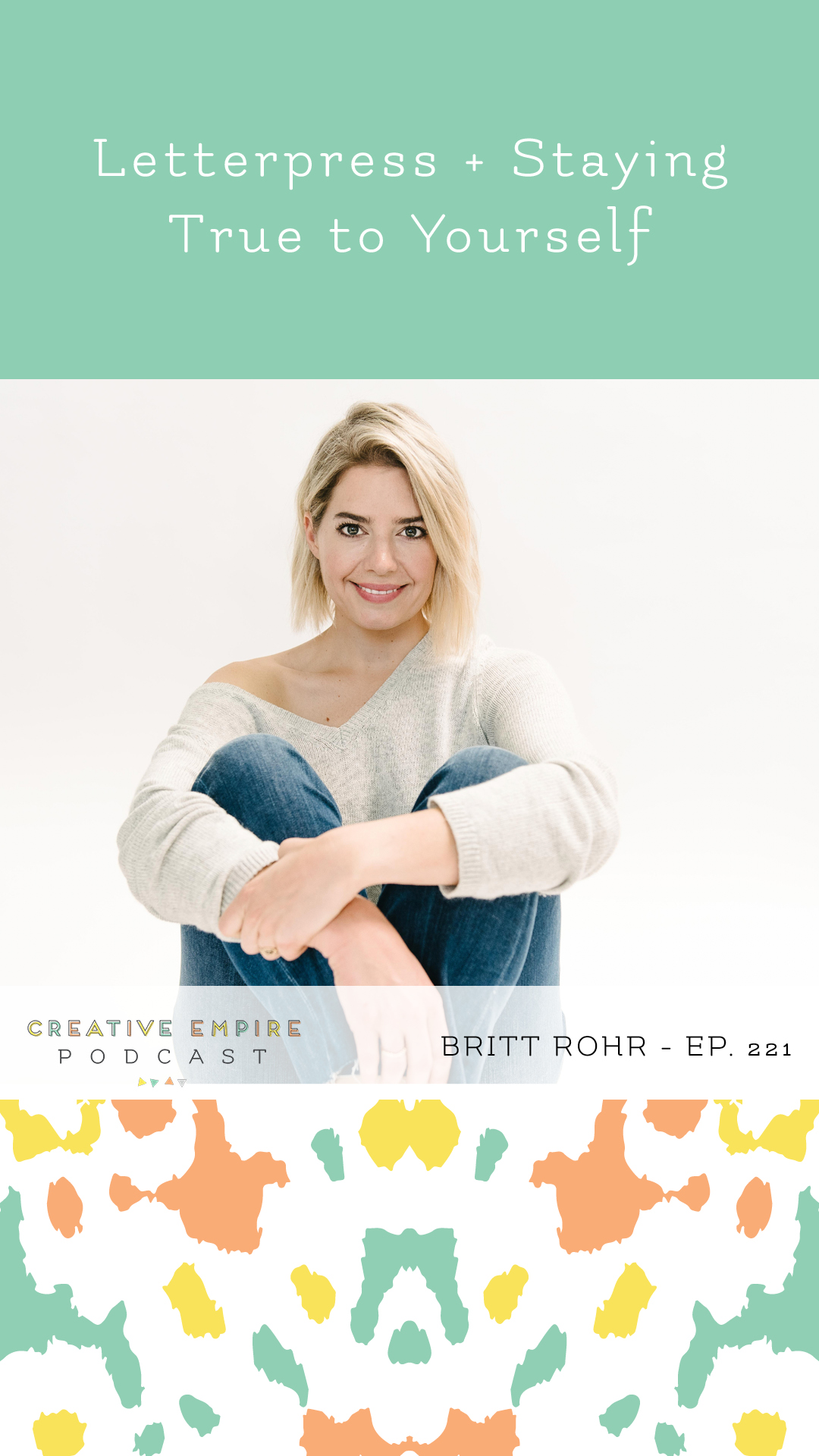 Do you love what you've heard?
Add this graphic to your Insta Story!