Reina and Christina are talking to Meghan Stolar Brown who is the manager of Two Bright Lights. She is super passionate about creating a platform to help event pros just like you, grow their brands and lead by connecting with publishers and other vendors. At the beginning of the episode, Meghan dives right in and chats all about Two Bright Lights and the strategy behind good submissions! The trio talk about honing in on your uniqueness and how that can help differentiate your work. Meghan then shares what the perfect pitch consists of for a Two Bright Lights submission. Lastly, we hear why being published is important and we hear Meghan's predictions for the wedding industry.
Main Takeaways:
What Two Bright Lights is + the strategy behind submissions [0:01:15]
What the 3 things are that create the best submissions [0:03:50]
How to hone in on uniqueness [0:08:00]
What TwoBrightLights brings to their clients [0:14:13]
What a perfect pitch looks like for getting published [0:16:34]
Why publishing is important + diversifying [0:26:49]
What predictions for the creative wedding industry is [0:33:38]
Bio:
Meghan Stolar Brown, Manager of Two Bright Lights, is passionate about creating a platform to help event professionals grow their brand and leads by connecting with publishers and other vendors. She has extensive marketing and event management experience at companies like Antony Todd Events and Roubini Global Economics, and understands the challenges and opportunities creative entrepreneurs face. Growing up with a booking agent and a wedding band leader for parents, there is no doubt that marketing and events are in Meghan's DNA. Her love for music and events grew from singing and playing piano as a toddler, to performing in recording studios and at weddings and events in the years since. Meghan holds a degree in Music Business from New York University, and lives in New York with her husband and (if everything goes her way) their future dog, "Chet".
Social Handles:
Two Bright Lights Website
Two Bright Lights Facebook
Two Bright Lights Instagram
Meghan's Instagram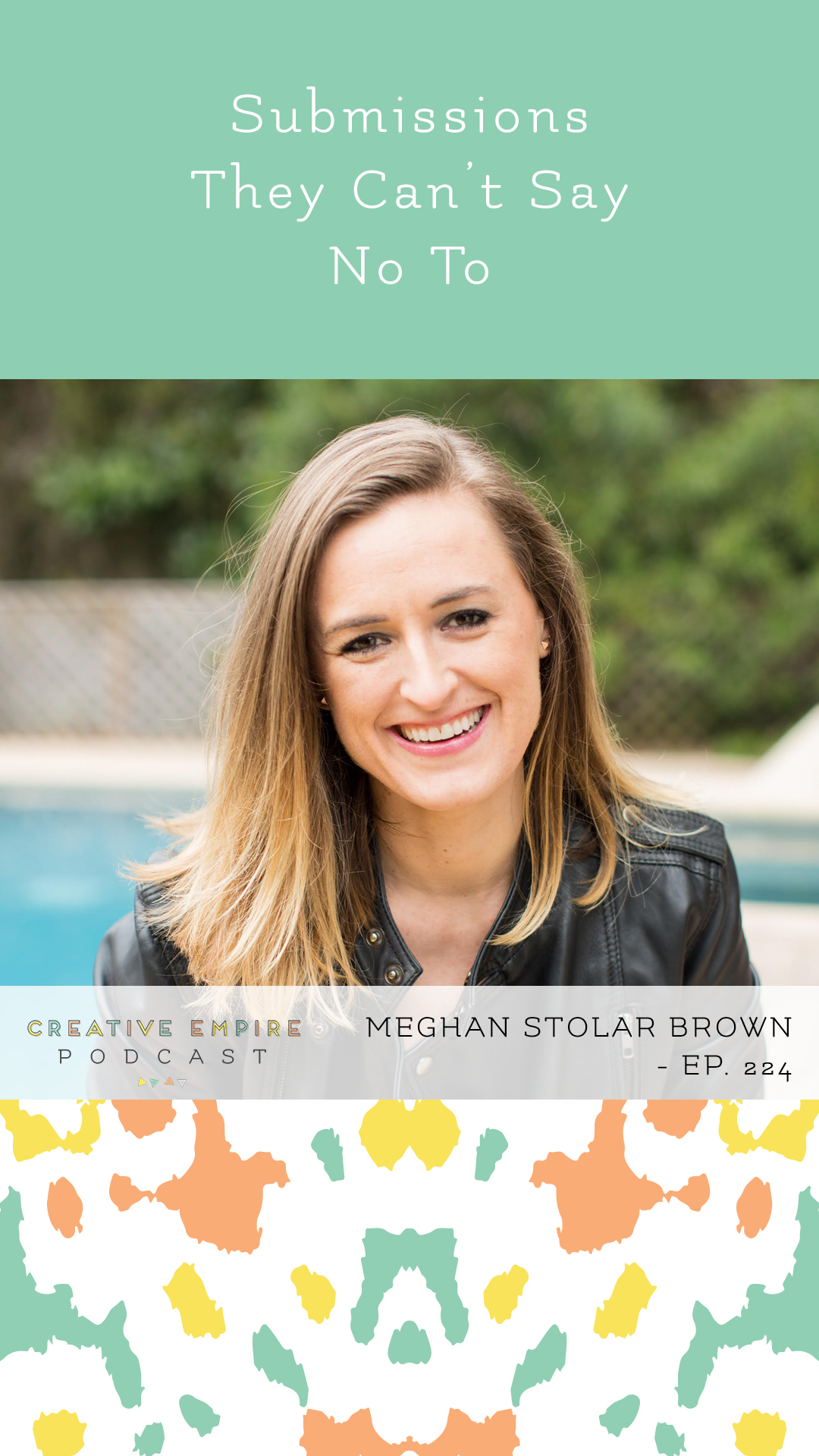 Do you love what you've heard?
Add this graphic to your Insta Story!