Today, Reina and Christina are chatting with Cassandra Le who is the curator and the content strategist and copywriter behind the Quirky Pineapple Studio which is a virtual studio that provides copywriting, content creation, brand strategy, all that and more for the creative souls and the tourism and hospitality industry. In this episode, Cassandra dives right in, chatting about the Quirky Pineapple and how she decided to take her business abroad. We learn all about what content strategy is and what some of the biggest content mistakes she sees are. Lastly, she shares about lliving abroad and having her business abroad looks like and how hard it can be personally.
Main Takeaways:
How the Quirky Pineapple Studio started [0:01:44]
How she decided to move abroad and what it looks like [0:04:59]
What does her work look like + what is a content strategist [0:07:10]
How to audit the analytics [0:11:24]
What some big content mistakes are [0:13:03]
Why you should find your brand values + creating a brand [0:16:49]
What owning a business in a different country is like [0:21:43]
How to cultivate relationships in a different culture [0:25:55]
Why she took a social media detox [0:31:35]
Bio:
Cassandra Le is a copywriter and content strategist. She is the creator of The Quirky Pineapple Studio, a virtual studio providing copywriting, content creation, and brand strategy for creative souls in the tourism and hospitality industry. She crafts words that help get your business seen online and in person! After years working in the tourism and hospitality industry, she now helps business owners get noticed, build communities of loyal clients, and create content that connects. When she's not chugging away on her laptop, she's usually exploring her new adopted city, Madrid, traveling with her boyfriend, and either looking for the best street food or gallivanting through cobble-stoned streets for the perfect Instagram shot! *wink*
Social Handles: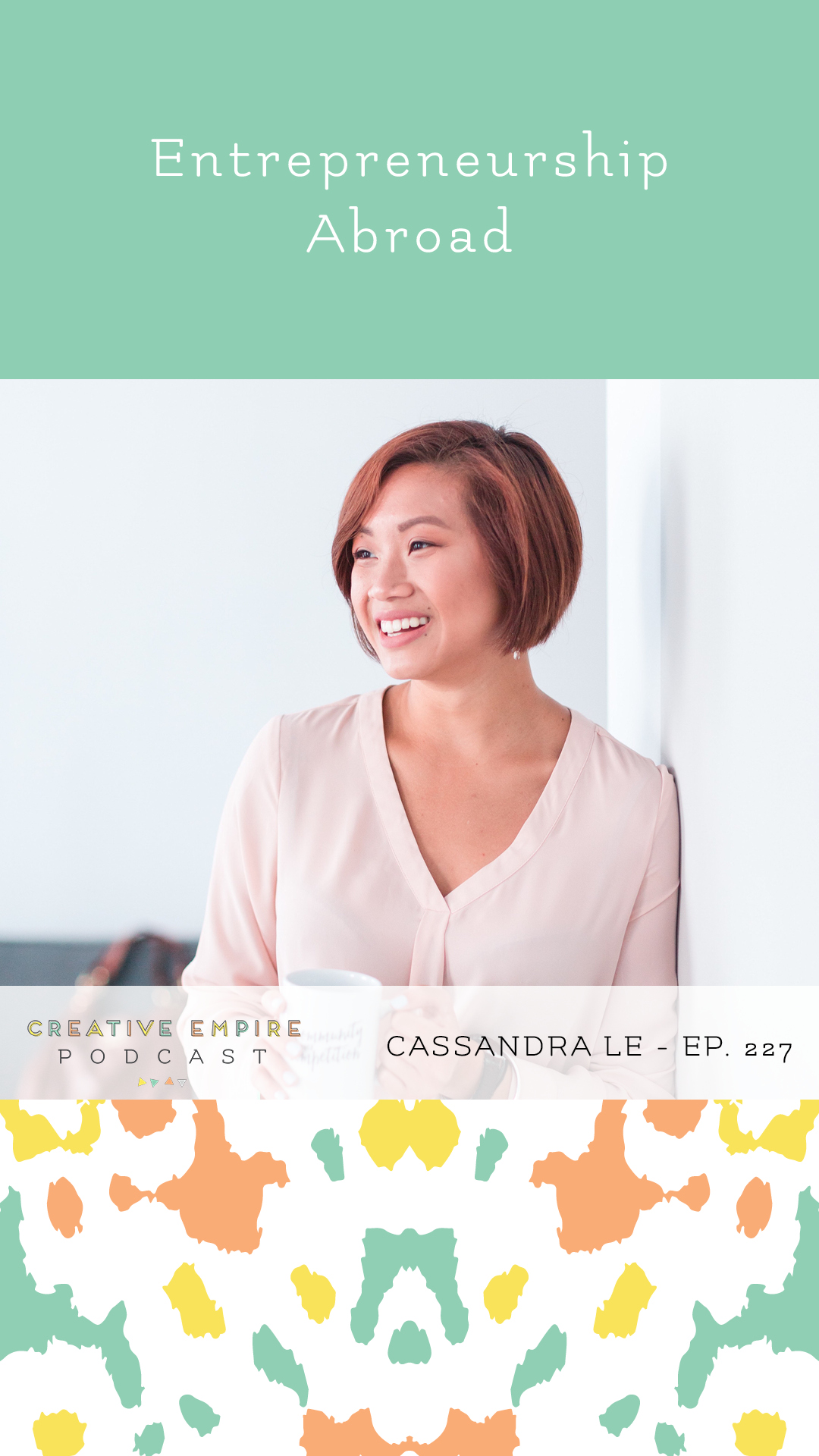 Do you love what you've heard?
Add this graphic to your Insta Story!