Today, Reina and Christina are joined by Neely and Chloe Burch. They believe luxury should never be out of reach and Chloe and Neely have sought to create a line of handbags, shoes, wallets and other accessories that redefine a luxury. At the beginning of the episode, we hear all about these two wonderful ladies and how they have found themselves running a business together. The duo discuss how they received funding and what some milestones have been for the both of them in business. The group chat about moving forward in business and Neely and Chloe are sharing how they have been data driven. Lastly, we hear what being on Oprah's list of favorite things was like and they give us an insider peek of the behind the scenes of their favorite pieces launching this fall.
Main Takeaways:
What their origin story is [0:02:07]
How they were funded for their launch [0:06:56]
How Chloe transitioned out of corporate [0:12:38]
What it is like to bring in a co-founder [0:14:30]
What some of their milestones in the growth of their business [0:17:55]
How they are moving forward in their businesses [0:21:36]
Why you should be looking at the data in your biz [0:23:07]
What being a part of Oprah's Favorite Things taught them [0:33:14]
What their favorite pieces out of their fall line [0:33:00]
Bio:
We make precious things - items of quality and beauty - that are to be used for years. We believe that great design stirs our emotional connection to a product. That mark of luxury is not its price or a logo - it it the inherent beauty, quality and usefulness of something special and worth keeping. Luxury should never be out of reach. We have sought to create a line of handbags and shoes that redefines luxury. Based in New York City, Neely & Chloe is the eponymous creation of sisters Neely and Chloe Burch. Having graduated in 2013 and 2014 respectively, both sisters began a career in the fashion industry. Neely retrofitted a vintage Airstream trailer into a pop up boutique to travel the country's rural and suburban college campuses, while Chloe cut her teeth at J. Crew as a merchant. Through these endeavours the sisters saw an opportunity to reimagine an archaic industry that encouraged low quality, unsustainable fast fashion. They found there was a void to be filled between affordable accessories and luxury brands. By renouncing the traditional retail model and selling exclusively to customers direct, Neely & Chloe are able to invest in quality, trust in design and believe that you deserve more.
Social Handles: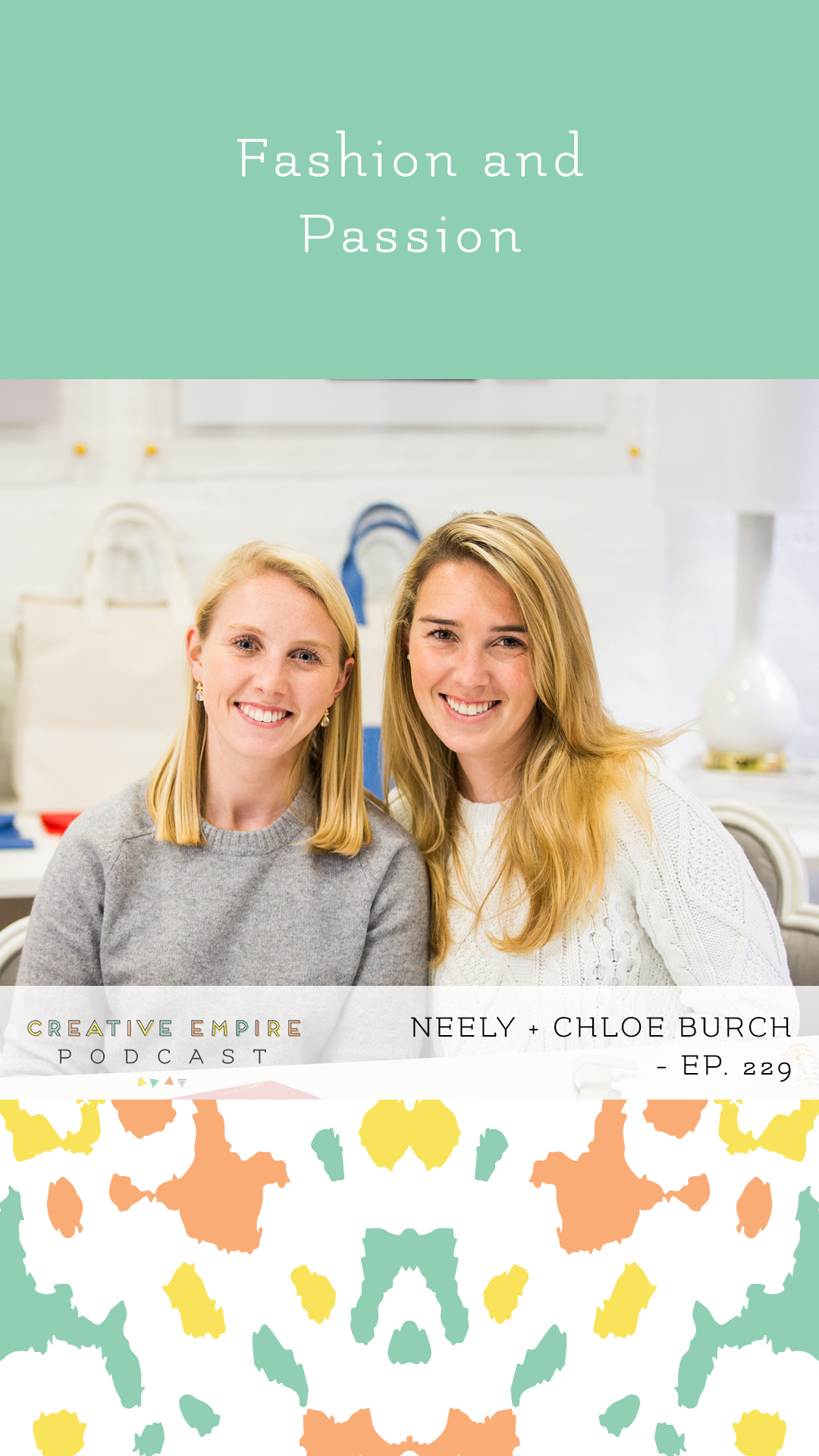 Do you love what you've heard?
Add this graphic to your Insta Story!