Today, Reina and Christina are chatting with Liz Rich and Kylie Clayborne of Wee Rascals. Their mission of Wee Rascals, is really cool! When you go to their website, they talk all about empowering kids with hip and historical tees and they have really built a movement out of their product. At the beginning of the episode, we here how the ladies got started working together and what the mission behind the business they have build is. The duo share how scary it was to niche into their market and how they have reduced risk in their business. Lastly, they dive into some of the struggles they have faced as product shop owners.
Main Takeaways:
How the ladies starting working together + what Wee Rascal is [0:01:21]

Why it was scary to niche down in their market [0:05:18]

How the duo reduce risk as a product shop [0:09:45]

What some of their struggles as a product based business was [0:11:10]

How they listen to their audience [0:16:01]

What the duo do to stay organized [0:19:45]

What some of their lessons learned have been [0:22:04]

How they have kept their focus [0:25:22]
Bio:
Liz Rich: Co- Founder, Mama of 3 and currently living in Vancouver, BC. Kylie Clayborne: Owner + Co- Founder, Mama of 2 and currently living in Austin, TX.
Wee Rascals was started in 2013, born out of a desire to empower children with tales of true heroism. To spark their curiosity and connect them with their own possibilities. With 5 children between us, we wanted to give our own children more options for clothing than we saw in the sea of superheroes and princesses. We wanted them to see real faces and hear stories of courage, perseverance and selfless dedication that has led to the betterment of humankind. We wanted to spark curiosity within our own children and yours, and prompt conversations that matter.
Social Handles: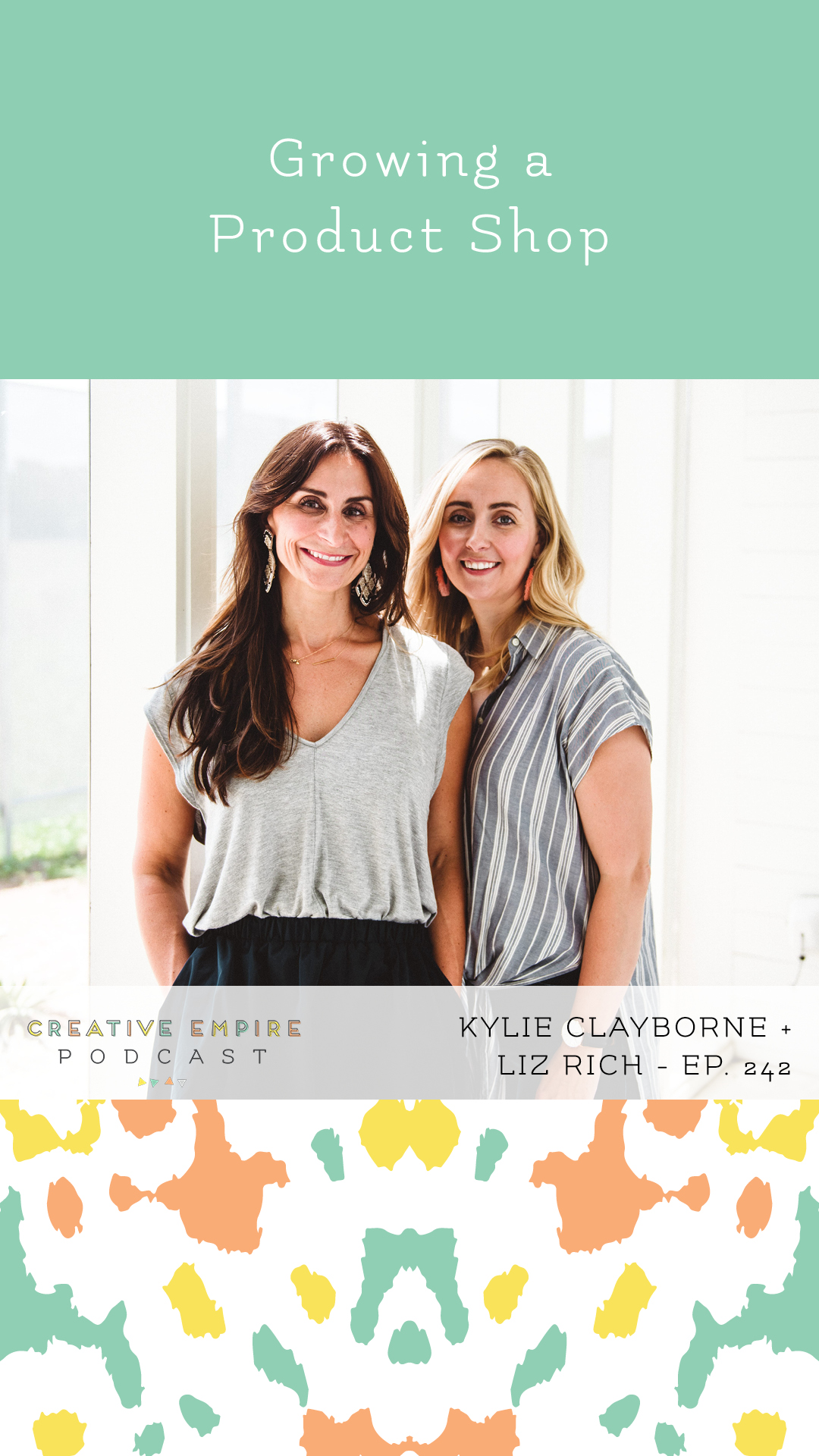 Do you love what you've heard?
Add this graphic to your Insta Story!