Welcome back to another episode of the Creative Empire Podcast. Reina and Christina are jamming all about five habits of growing a successful business. It's actually 10, because each of them have five. Reina's perspective is the mom perspective and Christina's perspective is all about the success habits of traveling and maintaining a really successful business. Listen below to hear all ten!
Main Takeaways:
Why less is definitely more [0:03:28]

How to pack light + wash your clothes on the go [0:08:19]

Why you should double and triple check your schedule [0:11:06]

Why you should bring food everywhere [0:15:10]

Why having a morning routine is important [0:21:31]

What Reina's recoup day looks like [0:23:05]

Why you should create 3 buckets of life [0:29:01]

How to "sit by the pool" [0:33:00]

Why reading is important [0:34:10]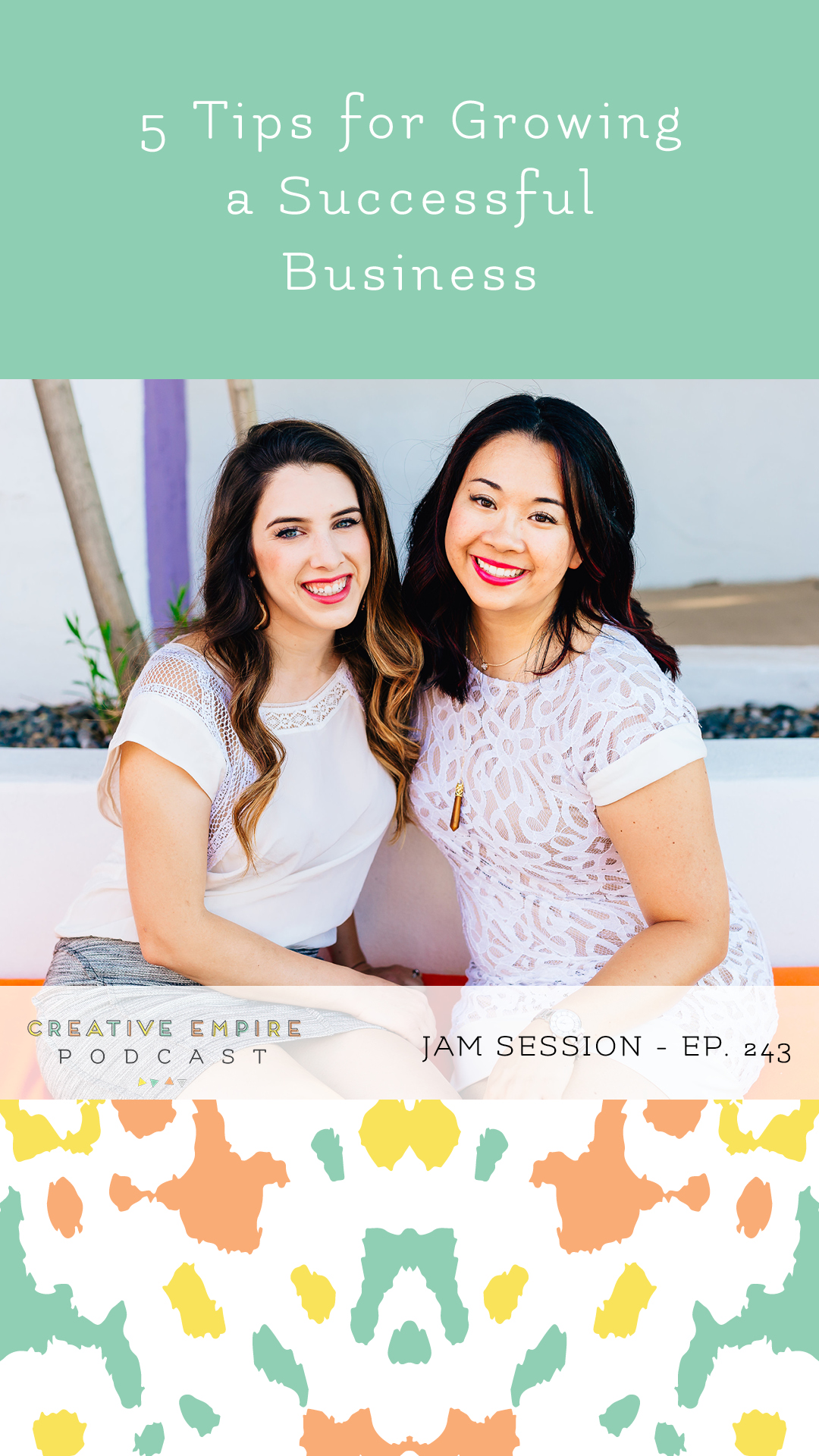 Do you love what you've heard?
Add this graphic to your Insta Story!