Reina and Christina are chatting with Kristen Brown of Samba to the Sea and The Sunset Shop. Kristin is a gal who was gone from humble roots as a photographer in the United States creating a dual coast living from Savannah, Georgia and Costa Rica. In addition, you have to go check out Kristen on Instagram and get all the down-low and all the cute pictures of Gidget on Instagram, because this is a chihuahua you do not want to miss out on.
Main Takeaways:
How Kristen decided to move to Costa Rica + split her time in Savannah [0:02:24]

How she finds clients in a destination location [0:05:46]

What her visual portfolio looks like + what style she has [0:08:01]

Why living in two areas helps her business [0:14:54]

What challenges + transitions she has faced [0:19:47]

What growing has looked like for her [0:24:06]

What assets Kristen has + what her superpower is [0:26:43]

How photography has been something she has always loved [0:28:55]

What the "banks" are that Kristen looks like + having blinders [32:47]
Bio:
Me llamo Kristen – that's Español for "My name is Kristen." Not too long ago, it was love at first wipeout after my first surf lesson in New York City - - within a year of that first lesson, I retired from the hustle and bustle of the NYC corporate banking world and traded in my heels for a surfboard and camera in Costa Rica. Most days you can find me surfing beautiful Costa Rican waves, photographing a breathtaking sunset, or playing on the beach with my Chihuahua, Gidget. I'm a sunset chaser, soul surfer, and photographer for the sunset dreamers + wild at heart. You can check out my brand and editorial work here, wedding and family photography work here, bring a piece of paradise home with you via my sunset and beach prints at The Sunset Shop, and chase sunsets with me on Instagram @sambatothesea!
Social Handles:
Website - The Sunset Shop
Website - Samba to the Sea
Facebook
Instagram
Pinterest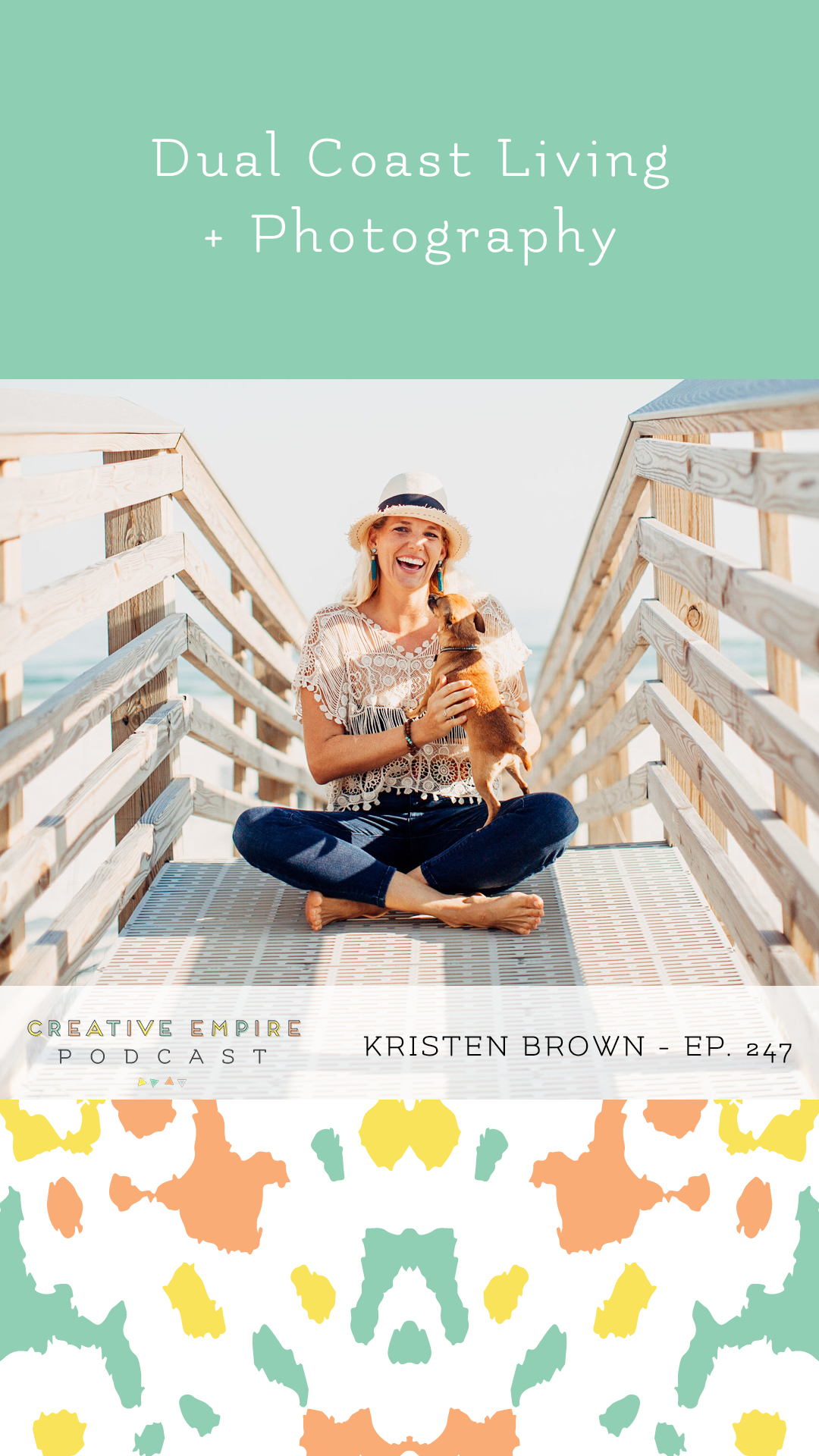 Do you love what you've heard?
Add this graphic to your Insta Story!